As an AD, which fictional head coach would you hire?
Here's the situation. You're an athletic director (high school or college...your choice) looking to make a home run hire.
The kicker is you've got the ability to hire a fictional figure to be your real life head coach. Be it a coach of your favorite football movie or TV show, you've got the power to hand him the reigns of your program. Who would you choose?
Since the coaching profession is full of guys from all different backgrounds and eras, I've done my best to come up with a list of eight candidates suitable for everyone.
Take a look at the choices (or feel free draw from you own memory of anyone I haven't listed), and let me know who you'd choose and why at [email protected] or @CoachSamz. I'll tally up the votes, including the top reasons why you'd choose that coaching legend, and update later today.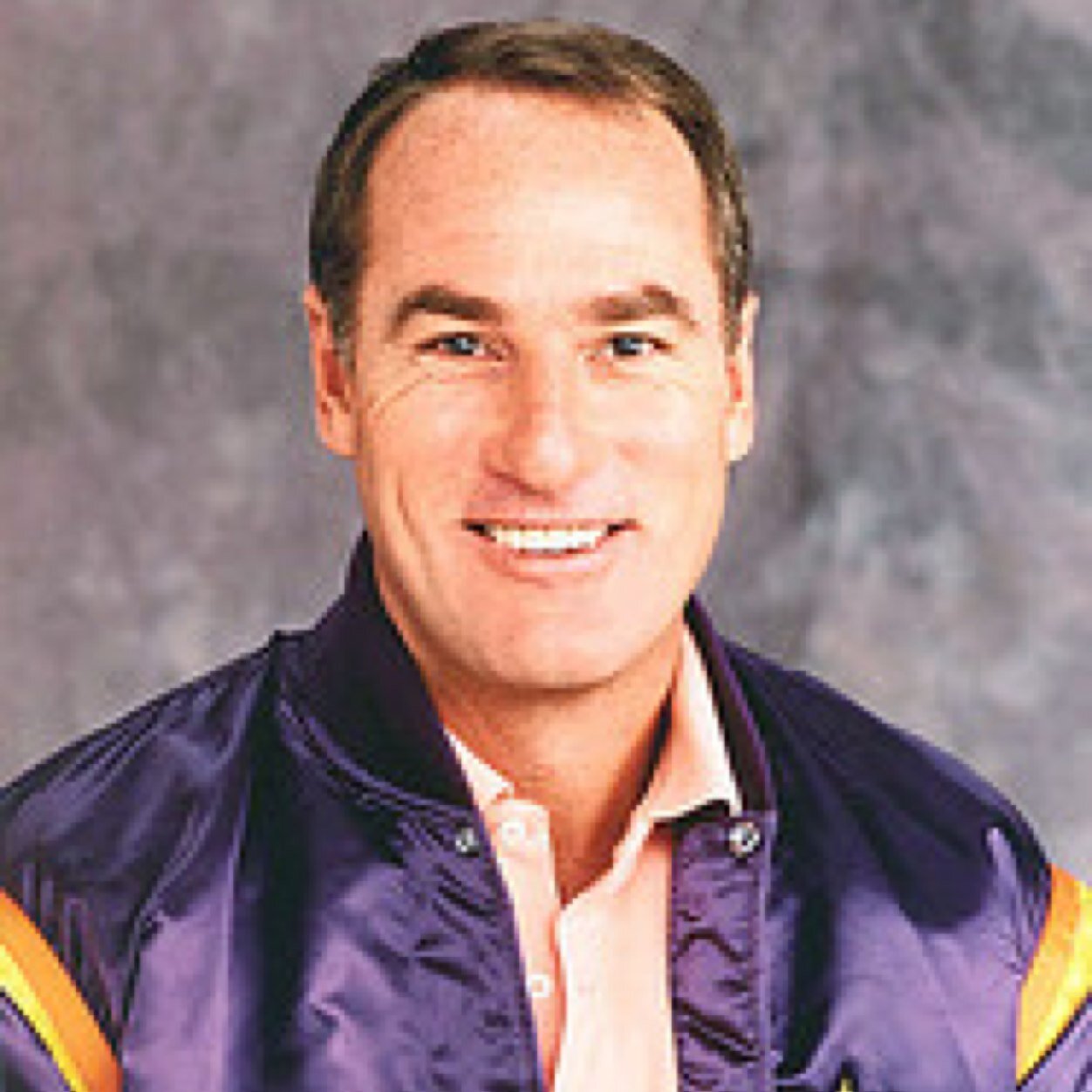 Hayden Fox
TV Show: "Coach" (1989-1997 on CBS)
Coach Fox should definitely get some nostalgic votes. His greatest accomplishment might be putting up with guys like Luther, and Dauber. That alone proves that coach Fox has what it takes to win games regardless of who his assistants are. After all, he did make it with the MSU Screaming Eagles six seasons before moving on to coach the Orlando Breakers.


Herman Boone
Movie: Remember the Titans (2000)
Facing more adversity than most of us have faced our entire coaching careers, coach Boone united a team, a community and not only won games, but taught his players lessons that will last a lifetime.

Tony D'Amato
Movie: Any Given Sunday (1999)
If you're looking for a motivator, look no further. Coach D'Amato's "Inches" speech has been played a million times by coaches and players everywhere in locker rooms, and on iPods since the movie came out, and will forever go down in movie history as one of the greatest sports speeches of all time.

Bud Kilmer
Movie: Varsity Blues
Coach Kilmer may not have always been the most popular in the locker room, and has made some (very) questionable decisions, but he had no problem winning games.

Eric Taylor
TV Show: Friday Night Lights (2006-2011 on NBC)
Winning big at Dillon high school was impressive, but then coach Taylor took over the East Dillon team and won even bigger. The man can coach, is capable of making unpopular decisions with the greater good of the program in mind, can deal with pressure from super-boosters (Buddy Garrity), and most importantly, he cares deeply about his players and goes above and beyond the call of duty of a coach on the field. Coach Taylor gets my vote (and not just because he has a smoking hot TV wife). Clear eyes...full hearts...CAN'T LOSE!

Kevin and Danny O'Shea
Movie: Little Giants (1994)
Just for fun, I thought I'd throw this out there as a packaged deal. One is a gas station owner turned youth coach (Danny), the other is a former Heisman winner and legend in the community (Kevin). Danny would bring some innovation and ingenuity to the program, and Kevin would bring immediate star power. A lot of programs have co-coordinators, why not go with co-head coaches?

Sam Winters
Movie: The Program (1993)
Coach Winters seems like a middle of the road coach, with no idea of what's going on in the locker room and inside of his own program, judging from my possibly my favorite football movie of all time. Him and his staff were able to develop a Heisman hopeful QB and a star freshman RB though, so take that for what it's worth.

Jimmy McGinty
Movie: The Replacements (2000)
If you've got a group of ragtag, middle of the road guys, coach Ginty might be the perfect fit. He doesn't deal well with the superstar personalities, but has a great knack for bringing out the best in players that most coaches have discarded.
Is this the future of the NCAA governance model?
Power conferences want the freedom to use their respective TV contract fortunes to provide more assistance to their student-athletes. Everyone else fears a future without the biggest names in college sports. And thus, this is the state of politics in Division I.
On Tuesday, the NCAA released a new voting model sponsored by its steering committee, which would give more of a voice to the five power conferences - ACC, SEC, Big Ten, Big 12 and Pac-12 - and give student-athletes (well, two of them) a place at the table.
Under the new structure, the five power conferences would have four votes apiece, the five remaining FBS conferences (American, Conference USA, MAC, Mountain West and Sun Belt) would have two votes each, the remaining 22 Division I conferences (FCS and non-football leagues) would have one vote each, and two student-athlete representatives would have one vote each.
Presently, power conferences occupy 29.4 percent of the voting table, the rest of FBS has 15.8 percent of the votes and the remainder of Division I has a 52.7 percent majority.
If you work at an FBS school, this is good news for you.
The next step of the process comes on April 24, when the Division I Board of Directors puts it to a vote.
Oklahoma is allowing fans to pick the field design for the spring game
In a rather interesting move, Oklahoma has decided to give a group of fans the chance to choose the field design for the 2014 spring game.
Sooner Rewards members can visit this link and click on their choice for both the end zone and midfield designs.
Last year, Oklahoma's spring game drew just over 29,000 fans, ranking 16th overall and behind only Texas in the Big 12. While I don't necessarily see this driving more fans to the spring game, it is an interesting (and somewhat innovative) idea.
Reminder: Don't let a resume mistake cost you your dream job
With reports coming out this morning that Manhattan basketball coach Steve Masiello will not be heading to South Florida after all to be their new head coach due to a discrepancy on his resume, we felt it was important to remind coaches at all levels to take another look at your resume to make sure everything is accurately portrayed.
Masiello apparently noted that he graduated from Kentucky, but after a standard background check, USF officials found that to be untrue. Masiello had already met with his Manhattan team to let him know that he taken the other job, and he now faces the daunting task of returning to campus and facing his team after not only that, but with the mistake that has been brought to light, he will also have to face the administration that hired him.
With the coaching carousel slowing down a bit in the football realm, take a few minutes to look over your resume and make sure everything is accurate and see that your resume reads exactly how you want your future employer to see it.
In today's technology driven search process, finding the truth is as simple as typing something into Google, picking up a phone, or doing a simple and standard background check. Your career, livelihood and reputation are worth the few minutes it would take to make sure that everything is as accurate and up to date as possible.
Don't let a stupid mistake cost you your dream job.
Buffalo Bills owner Ralph Wilson has passed away
One of the most exclusive clubs in sports has lost its dean. Buffalo Bills owner and founder Ralph Wilson passed away on Tuesday. He was 95.
The father of professional football in upstate New York, Wilson brought the Bills into the American Football League as an original member in 1959.
Ralph Wilson bought the Buffalo Bills for $25,000 in 1959 ($200K in today's $). Today, the team is worth nearly $900 million.

— darren rovell (@darrenrovell) March 25, 2014
In addition to owning the Bills, Wilson helped keep a pair of struggling AFL franchises, the New England Patriots and the Buffalo Bills, afloat with the then revolutionary concept of revenue sharing. Of course, it is that same concept that has helped turned the NFL of today into the most profitable sports league in North America.
The last of the original AFL owners, Wilson entered the Pro Football Hall of Fame in 2009. He played football at Virginia and served in the U.S. Navy during World War II.
Wilson ceded control of day-to-day operations for the team in 2013 but retained ownership until his death.
March 25, 2014
Andy Reid's answer to a hot media topic deserves a standing ovation
One of the many hot topics for reporters to lob at coaches and owners during the owner meetings down in Orlando this week has been how a franchise / coaching staff plans to deal with the possibility of having a gay player in the locker room. It's a cheap question that's getting a ton of play this time of year due to recent events.
Andy Reid doesn't see it as an issue at all, as he explains to a reporter "I don't even care about all of those things."
"If this guy is a good football player, and a good person, he's welcome in my locker room. That's all that I care about." he said.
"We work with all kinds of people, and as coaches we're all kinds of people. We're just a microcosm of life. Crank down life, and that's your locker room, that's what it is...a little smaller version but it's all the same issues, challenges, joys relationships. All those things. They're all the same."
Well said coach Reid. Standing ovation worthy.
Three-and-Out: Ohio State wants to hire Jon Gruden, sort of
1. Ohio State's do-everything quarterback Braxton Miller is shelved up this spring, so the Buckeyes coaches have looked for alternative ways to improve his game. Their idea? A scarlet and gray version of Jon Gruden's QB Camp. Just like the ESPN version, they'll put Miller on the board and have him explain the Ohio State offense to offensive coordinator Tom Herman and head coach Urban Meyer. That is, if they can't bring Gruden himself in.
"I tried last year (to get him to come)," Meyer told CBSSports.com. "So we're just doing it ourselves. I would try him again. He's a busy guy."
2. Northern Illinois and its directional siblings, Illinois State, SIU-Edwardsville and the rest of the Land of Lincoln's Division I schools are fine institutions that do good work. So it's unfortunate that Illinois senators Matt Murphy and Michael Connelly had to drag them into a conversation they wanted no part of this week.
In case you missed it, the Illinois senators have introduced a bill that try to force a second Illinois public school into the Big Ten. Local politicians often do silly things in the name of sports, but this may top that list. This is like the city of Missoula, Montana trying to force the Catholic church to relocate the Vatican to western Montana. It just doesn't quite work that way. So now the media, including ESPN.com, are now provoked into talking why the Big Ten would never, ever invite Eastern Illinois into its club. Which is a conversation the Leathernecks and their ilk never asked for.
Unless, as realignment blogger Frank the Tank theorized, this was all a mind trick to get the state of Illinois to beef up its public university spending.
3. The College Football Playoff announced today its championship trophy would be sponsored by Dr. Pepper. It's the first of what will surely be many sponsorship dominoes to fall. Before we all freak out, college football's championship trophy has had a sponsor attached to it for more than a quarter century now, dating back to Pepsi in 1988. As long as Pitbull steers clear of the podium at AT&T Stadium for the inaugural championship game on Jan. 12, we'll be good.
How does the speaker lineup at Alabama and Mississippi State compare to LSU?
Yesterday we published a piece highlighting the lineup at LSU's coaching clinic, and how it may be the best of the off season clinics.
Upon looking around at other comparable lineups, Alabama has put together an impressive list of coaches as well for their clinic in April.
A quick look at their "Clinic of Champions" speakers screams "old school / grown men football" with guys like Joe Gibbs and Gene Stallings headlining the group. Then you've got great defensive mind Dean Pees and former Mississippi State head coach Sylvester Croom, and a Super Bowl Coordinator in Brian Schneider (special teams).
And then there's up tempo offensive mastermind Art Briles who absolutely breaks the mold and who will draw quite the crowd. See the full schedule here.
The first night in Tuscaloosa (Thursday, April 10) the clinic offers up some beer and brats, a classic pairing for any gathering of coaches (lets be honest, beer+anything really is), followed by a breakout "Chalk Talk" session with Crimson Tide coaches. Friday night, after breakout sessions from the Bama staff and HS coaches and getting to see Saban and the staff in action at practice, and then a crawfish boil is scheduled (a crawfish boil in Tuscaloosa?). LSU also has a crawfish boil scheduled during their coaches clinic, so I'm interested in hearing which rival's was better, although I'm pretty sure that I've already got pretty good idea.
Also worth noting is Mississippi State's lineup, which according to defensive coordinator Jeff Collins includes Ed Orgeron and a case of Red Bull. That alone is worth the price of admission.
a case of RED BULL & "Coach Eddie O" Thursday Night in StarkVegas #TURNUP pic.twitter.com/wfuDszzEgW

— Geoff Collins (@CoachCollins) March 25, 2014
The Bulldogs' speaker schedule includes many sessions from Mullen's staff and seems to have a more intimate approach with his guys leading a lot of the sessions. Hardcore MSU fans, and Mississippi high school coaches will absolutely love.
As far as the meals go, while Mississippi State seems to be staying out of the SEC crawfish boil competition (according to the schedule, which just announces the meal locations), and there is no dedicated time for beer drinking, but something tells me that with Coach O in town, coaches in attendance will be well taken care of in both departments.