Video: Temple puts its players through ROTC training
The best off-season workouts are the type that are team-building exercises with enough of a fun, competitive carrot that it inspires players to exert themselves beyond their normal level of effort. Temple's ROTC Ranger Challenge was just that.
Working with members of Temple's ROTC Programs, the Owls did a number of different exercises, some of which were very familiar to them - push-ups, pull-ups, pushing a van - and some of which were not - like shooting a rifle.
Unfortunately the video isn't able to be embedded so you'll have to head over to Temple's website to check it out. But trust us, it's worth it.
Three-and-Out: Bye, bye UMass?
1. Ever heard of conference reduction? That's the contract clause the MAC exercised on Massachusetts on Wednesday. After extending a football-only invite in 2012, the MAC offered UMass an all-sports membership, and the Minutemen declined. And now, UMass will leave the conference altogether after the 2015 season.
"I was aware of this possibility when I accepted the position of head coach, and I believe this move is in the university's best interest," head coach Mark Whipple said in the university's statement. The school plans to remain in FBS, but where? The Minutemen are a dreadful 2-22 overall since joining FBS. The MAC certainly won't miss an extreme geographic outlier that contributed all of two wins in its first two seasons. UMass would certainly love a bid to the American, but that would be a one-sided relationship. Perhaps Conference USA will throw UMass a lifeline, otherwise the program may have to attempt life as an FBS Independent with little to no footing.
Most of UMass' programs compete in the Atlantic-10, while the football program played in the CAA before joining the MAC.
2. After sitting by and watching Dallas, Houston, Atlanta and the like rake in the riches of hosting neutral-site college football games, Nashville wants a piece of the action. Music City Sports and Entertainment Group CEO Tammy Genovese told the (Nashville) Tennesseean that they are "60 to 90 days" from a major announcement to pit an SEC team against a non-conference foe at LP Field, possibly in 2016. Three and Out's official stance is that anything that puts major college football programs on the same field is a worthwhile endeavor but, you know, games on actual college campuses are pretty cool, too.
3. Marquette has an opening for a basketball coach, and WISN-TV in Milwaukee spoke to the state's most prominent athletics director, Wisconsin's Barry Alvarez, for comment on the search and coaches moving up the job ladder. "I think if you're coaching for money, you're in it for the wrong reasons," Alvarez said. "It's gotten so out of hand, and the number is up there, and you have to be competitive, but there are other factors -- the quality of life, the league that you're in, how competitive can you be, what's your recruiting base?"
Alvarez made $118,500 serving as a figurehead head coach for one game, the 2013 Rose Bowl.
Charlie Strong: 'The screw has been tightened from Day 1'
It's one thing to talk about culture change, but it doesn't really hit you until you arrive in the weight room for your 5:30 a.m. workout only to see your head coach covered in sweat from his own workout. That, needless to say, did not happen under Mack Brown.
New Texas head coach Charlie Strong has taken a number of symbolic steps to signify the culture change that came with his hiring. Taking the locks off all doors in the football offices. Making players jog the half a mile from the locker rooms to the practice fields (the previous regime hired a charter bus to shuttle the team to and from practice). Tasking players with earning the right to throw the 'Horns up.
They say motion creates emotion, and now the symbolic measures Strong has asked his players to take is starting to result in real change, starting with those now lock-less doors leading to players now hanging out in their coaches' offices.
"I've told the players that now, when you come up, you can just walk right in," Strong told Max Olson of ESPN.com. "I just want them to know who we are. When a young man knows that you care about him, he'll do everything you ask of him."
You know what else gets a player willing to do anything a coach ask? Completing an early-morning workout before your players get out of bed.
"He's real. He's really real," senior defensive end Cedric Reed said. "He won't embarrass you in front of everybody, but he'll come up to you and tell you exactly what he wants. It's a motivational, 'I'll tell you want I want' kind of thing."
Of course, culture change is just a means to an end. The change Strong was ultimately hired to effect is in the Longhorns' win-loss record. With spring practices now underway, that work has already begun.
"The screw has been tightened from day 1," Strong said.
Bob Stoops reminds you not to believe everything you see on TV
Big-time college athletics departments make a lot of money, and that somehow has created an eternal cat-and-mouse game with certain media outlets hoping to catch college sports with its pants down. We saw it with Sports Illustrated in the fall, and now HBO has taken its turn through its "Real Sports" magazine show headed by Bryant Gumble.
Real Sports has taken aim at North Carolina, Memphis and Oklahoma, in an attempt to show how college athletes that haven't received a college-level education. I haven't seen the piece so I can't comment on what supposed dirt they have on North Carolina or Memphis, but their piece on Oklahoma actually made me feel better about the academic side of Bob Stoops' program.
If you're not up to speed, here's the gist of it: Former Oklahoma offensive lineman Eric Mensik is a 25-year-old college graduate that doesn't use his degree and doesn't have the job he'd like. Mensik started as a business major but then switched to multidisciplinary studies (at his own behest) after failing calculus. I don't know the number of prospective business students that change majors every year because they can't pass calculus, but I'd safely assume it's in the thousands. That's just life.
And, basically, that's all the dirt HBO could find on Oklahoma.
When asked Tuesday, Stoops had the perfect answer waiting. "It doesn't bother me a bit," Stoops said on HBO's investigation. "You talk to one guy out of the thousands that have been through here? Pretty simple to say and all you have to do is listen to what Gabe Ikard, who's just won a scholastic scholarship and has been up for the scholastic Heisman and who is multidisciplinary studies and is going to be a doctor when he's finished."
Ikard was one of 16 finalists for the William V. Campbell Trophy last fall, the most prestigious academic award in college football. He also won the Wuerffel Trophy for his work in the classroom and in the community.
Interested to see what @HBO 's Real Sports is going to say about my Multidisciplinary Studies degree. Wonder why they didn't interview me?

— Gabe Ikard (@GabeIkard) March 25, 2014
My MDS degree: Zoology, Chemistry, Physics, Organic Chemistry, Biochemistry, Microbiology, Spanish, Economics, Stats, and studied abroad.

— Gabe Ikard (@GabeIkard) March 26, 2014
The most difficult class at the University of Oklahoma: football. Time. Effort. Pressure. Expectations.

— Gabe Ikard (@GabeIkard) March 26, 2014
Stoops continued: "I wouldn't imagine Eric is the only 25-year-old that doesn't have the job he wants, right? I bet there are quite a few out there that are trying to get a better job. He's a great young man and I don't know what all it's going to be, but I know we're very proud about how hard we work with our guys."
I wonder if the folks at HBO, or the media at large, knows that 59 percent of the general student population at four-year colleges graduate within six years according to the National Center for Education Statistics. The FBS graduation rate in 2013 was 70 percent. The general student population would actually rank in the bottom quarter of FBS.
This isn't to excuse the bad programs that don't graduate as many kids as they should, and it's certainly not meant to make Mensik look bad. College football programs provide an incredible opportunity to their players, and should certainly be held responsible for any academic shortcomings, but at some point, as long as the coaches and support staff are doing everything in their power to help student-athletes succeed, the onus falls on their players to pick up their opportunity and run with it.
As an AD, which fictional head coach would you hire?
Here's the situation. You're an athletic director (high school or college...your choice) looking to make a home run hire.
The kicker is you've got the ability to hire a fictional figure to be your real life head coach. Be it a coach of your favorite football movie or TV show, you've got the power to hand him the reigns of your program. Who would you choose?
Since the coaching profession is full of guys from all different backgrounds and eras, I've done my best to come up with a list of eight candidates suitable for everyone.
Take a look at the choices (or feel free draw from you own memory of anyone I haven't listed), and let me know who you'd choose and why at [email protected] or @CoachSamz. I'll tally up the votes, including the top reasons why you'd choose that coaching legend, and update later today.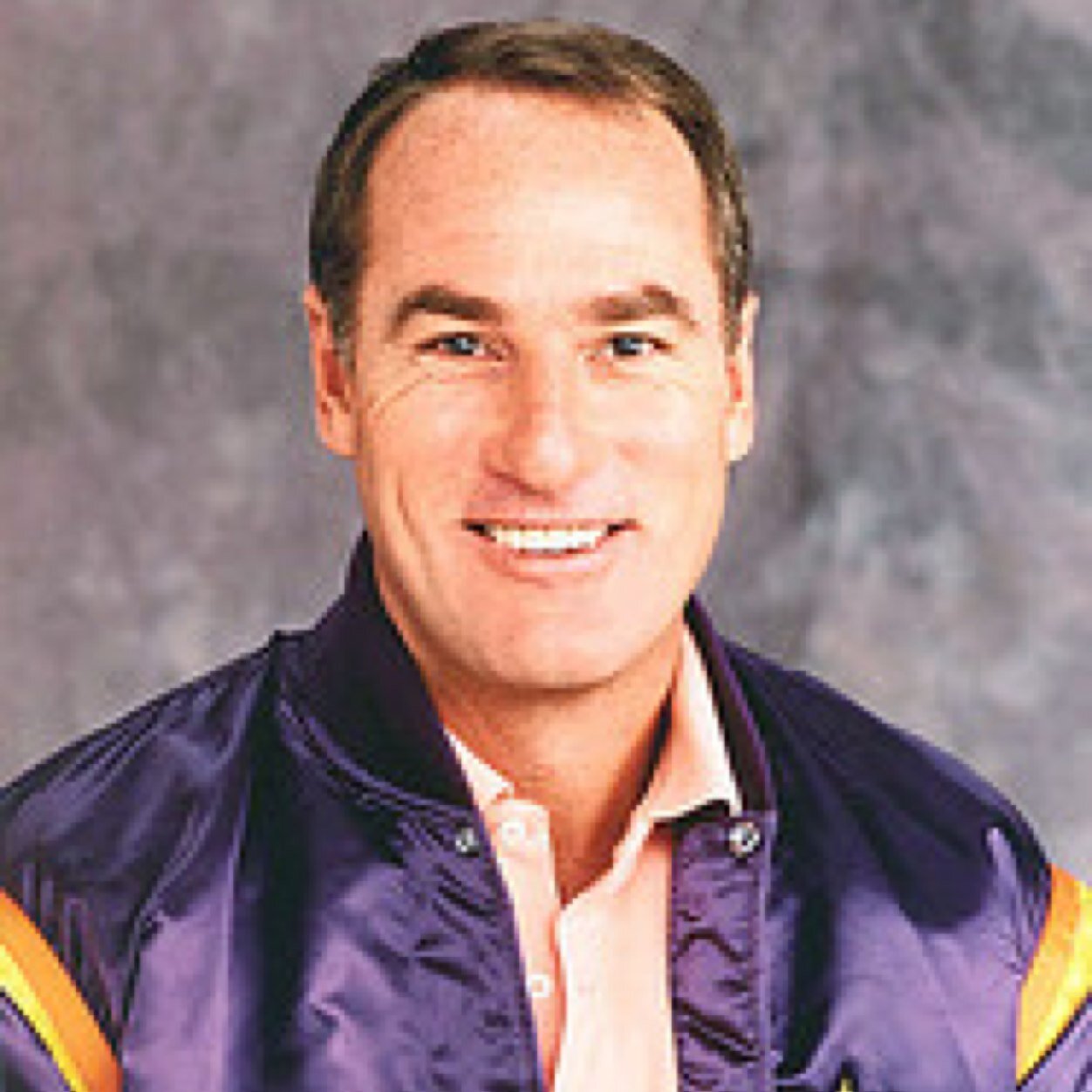 Hayden Fox
TV Show: "Coach" (1989-1997 on CBS)
Coach Fox should definitely get some nostalgic votes. His greatest accomplishment might be putting up with guys like Luther, and Dauber. That alone proves that coach Fox has what it takes to win games regardless of who his assistants are. After all, he did make it with the MSU Screaming Eagles six seasons before moving on to coach the Orlando Breakers.


Herman Boone
Movie: Remember the Titans (2000)
Facing more adversity than most of us have faced our entire coaching careers, coach Boone united a team, a community and not only won games, but taught his players lessons that will last a lifetime.

Tony D'Amato
Movie: Any Given Sunday (1999)
If you're looking for a motivator, look no further. Coach D'Amato's "Inches" speech has been played a million times by coaches and players everywhere in locker rooms, and on iPods since the movie came out, and will forever go down in movie history as one of the greatest sports speeches of all time.

Bud Kilmer
Movie: Varsity Blues
Coach Kilmer may not have always been the most popular in the locker room, and has made some (very) questionable decisions, but he had no problem winning games.

Eric Taylor
TV Show: Friday Night Lights (2006-2011 on NBC)
Winning big at Dillon high school was impressive, but then coach Taylor took over the East Dillon team and won even bigger. The man can coach, is capable of making unpopular decisions with the greater good of the program in mind, can deal with pressure from super-boosters (Buddy Garrity), and most importantly, he cares deeply about his players and goes above and beyond the call of duty of a coach on the field. Coach Taylor gets my vote (and not just because he has a smoking hot TV wife). Clear eyes...full hearts...CAN'T LOSE!

Kevin and Danny O'Shea
Movie: Little Giants (1994)
Just for fun, I thought I'd throw this out there as a packaged deal. One is a gas station owner turned youth coach (Danny), the other is a former Heisman winner and legend in the community (Kevin). Danny would bring some innovation and ingenuity to the program, and Kevin would bring immediate star power. A lot of programs have co-coordinators, why not go with co-head coaches?

Sam Winters
Movie: The Program (1993)
Coach Winters seems like a middle of the road coach, with no idea of what's going on in the locker room and inside of his own program, judging from my possibly my favorite football movie of all time. Him and his staff were able to develop a Heisman hopeful QB and a star freshman RB though, so take that for what it's worth.

Jimmy McGinty
Movie: The Replacements (2000)
If you've got a group of ragtag, middle of the road guys, coach Ginty might be the perfect fit. He doesn't deal well with the superstar personalities, but has a great knack for bringing out the best in players that most coaches have discarded.
Is this the future of the NCAA governance model?
Power conferences want the freedom to use their respective TV contract fortunes to provide more assistance to their student-athletes. Everyone else fears a future without the biggest names in college sports. And thus, this is the state of politics in Division I.
On Tuesday, the NCAA released a new voting model sponsored by its steering committee, which would give more of a voice to the five power conferences - ACC, SEC, Big Ten, Big 12 and Pac-12 - and give student-athletes (well, two of them) a place at the table.
Under the new structure, the five power conferences would have four votes apiece, the five remaining FBS conferences (American, Conference USA, MAC, Mountain West and Sun Belt) would have two votes each, the remaining 22 Division I conferences (FCS and non-football leagues) would have one vote each, and two student-athlete representatives would have one vote each.
Presently, power conferences occupy 29.4 percent of the voting table, the rest of FBS has 15.8 percent of the votes and the remainder of Division I has a 52.7 percent majority.
If you work at an FBS school, this is good news for you.
The next step of the process comes on April 24, when the Division I Board of Directors puts it to a vote.
Oklahoma is allowing fans to pick the field design for the spring game
In a rather interesting move, Oklahoma has decided to give a group of fans the chance to choose the field design for the 2014 spring game.
Sooner Rewards members can visit this link and click on their choice for both the end zone and midfield designs.
Last year, Oklahoma's spring game drew just over 29,000 fans, ranking 16th overall and behind only Texas in the Big 12. While I don't necessarily see this driving more fans to the spring game, it is an interesting (and somewhat innovative) idea.